KZenEdge's leadership team manages the organization efficiently today while guiding our business strategically into the future. Building on the foundation of our cultural values, we deliver proven quality services to our clients. Please consult our Values here. The entire organization with the coaching and mentorship of the leadership team consistently delivers expertise that contributes to our client success.
Bruce Tyson, Chief Executive Officer
Bruce believes strongly in the positive returns achievable from a value-based culture. Working with an outstanding team to realize our corporate vision through strategic execution has been an incredibly challenging and rewarding journey. Building a sustainable leadership team underpinned with core principles is a career goal.
His diverse career spanning over 35 years includes extensive experience in technical, management and leadership roles from the client and vendor perspectives. Bruce attempts to always bring positive value by providing advice and support in operations, engineering, IT, supply chain, and governance to realize KZenEdge and client objectives. His passion is to see people grow and succeed. Staff are the culture; staff deliver the services; staff provide the value to our clients and create the teams who realize balanced success.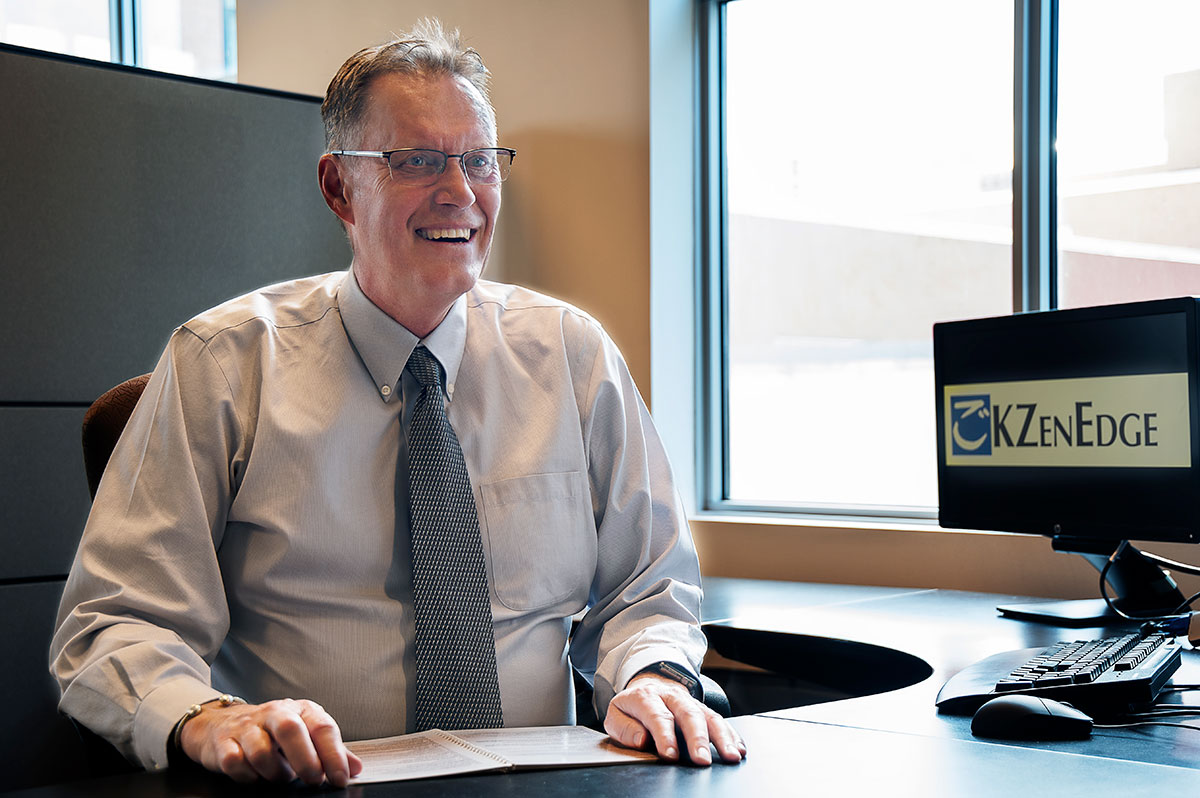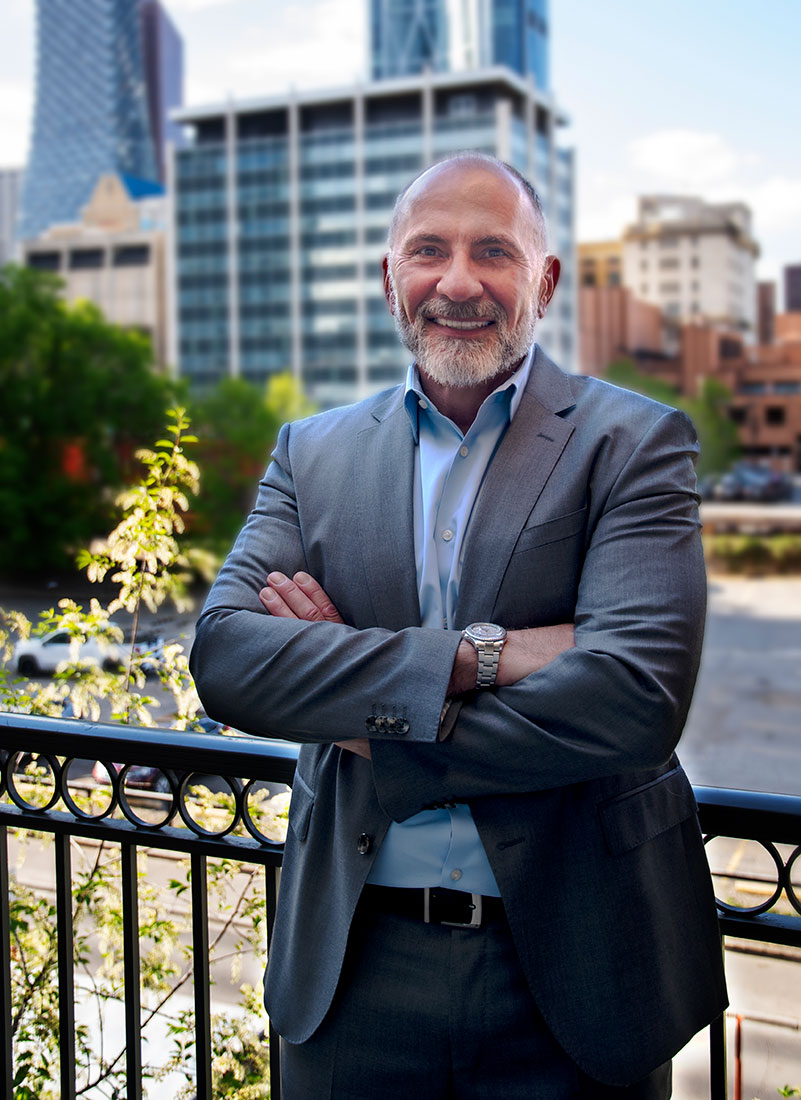 Tim Ewasiuk, Chief Operating Officer
A senior business consultant with over 25 years of direct experience managing complex, large scale projects and programs in the Canadian and US markets. Tim has extensive knowledge structuring and leading both strategic programs, and high performing teams across multiple organizational functions including operations, maintenance, engineering, and IT.  Specializing in business strategies and delivering solutions to complex business problems, Tim is highly effective in aligning organizations to the big picture solution. He is well respected for his ability to take initiative in problem solving, driving accountability, and delivering operational efficiencies. Tim's diligence and attention to detail in ensuring appropriate application of processes, vendor management, risk management, and teamwork are key to unparalleled service delivery.
Dan Petley, Director – Digital Solutions Delivery
Dan is a senior consulting and management professional with over 20 years in a variety of different industries, Exploration and Production, Midstream and Information Technology included. Dan's area of expertise is Business Operations, Program and Project Management, and implementing digital transformation solutions. Among his accreditations, Dan holds the PMP and Agile Practitioner certification (ACP), Certified Management Consultant (CMC), and the Canadian Information Processing Society's Information Systems Profession (I.S.P).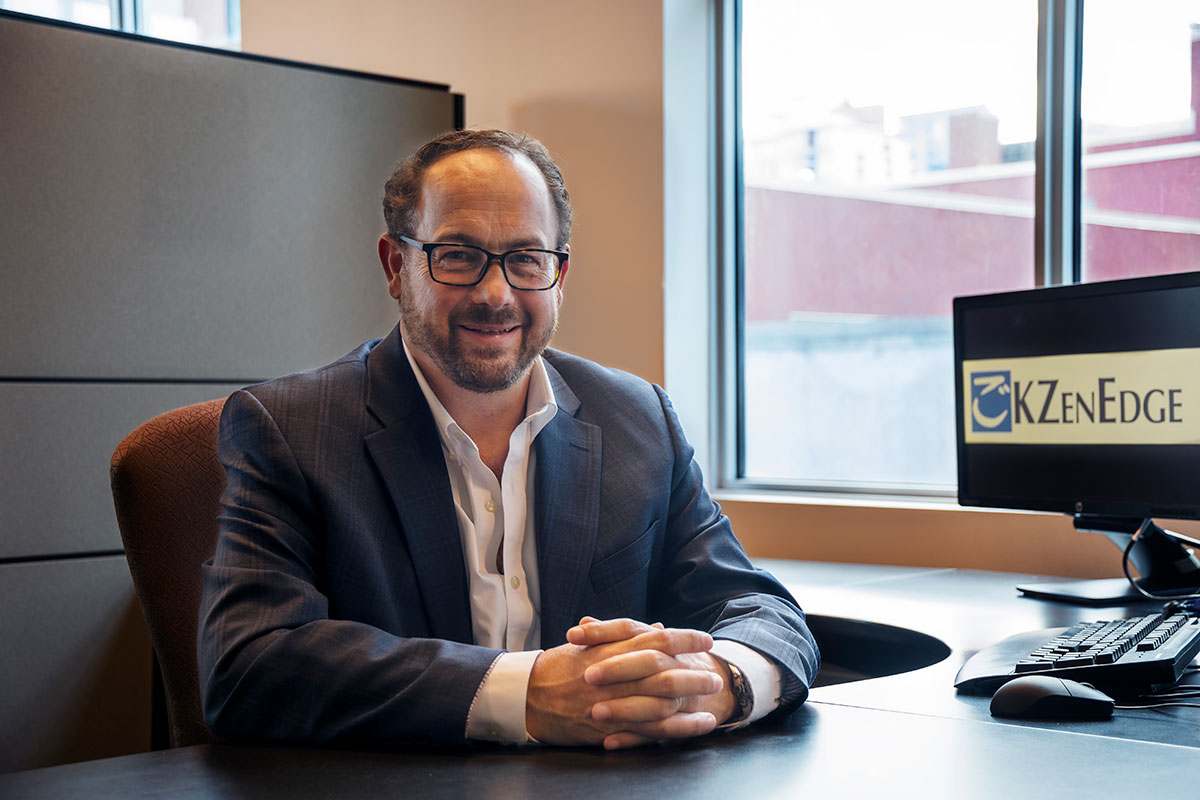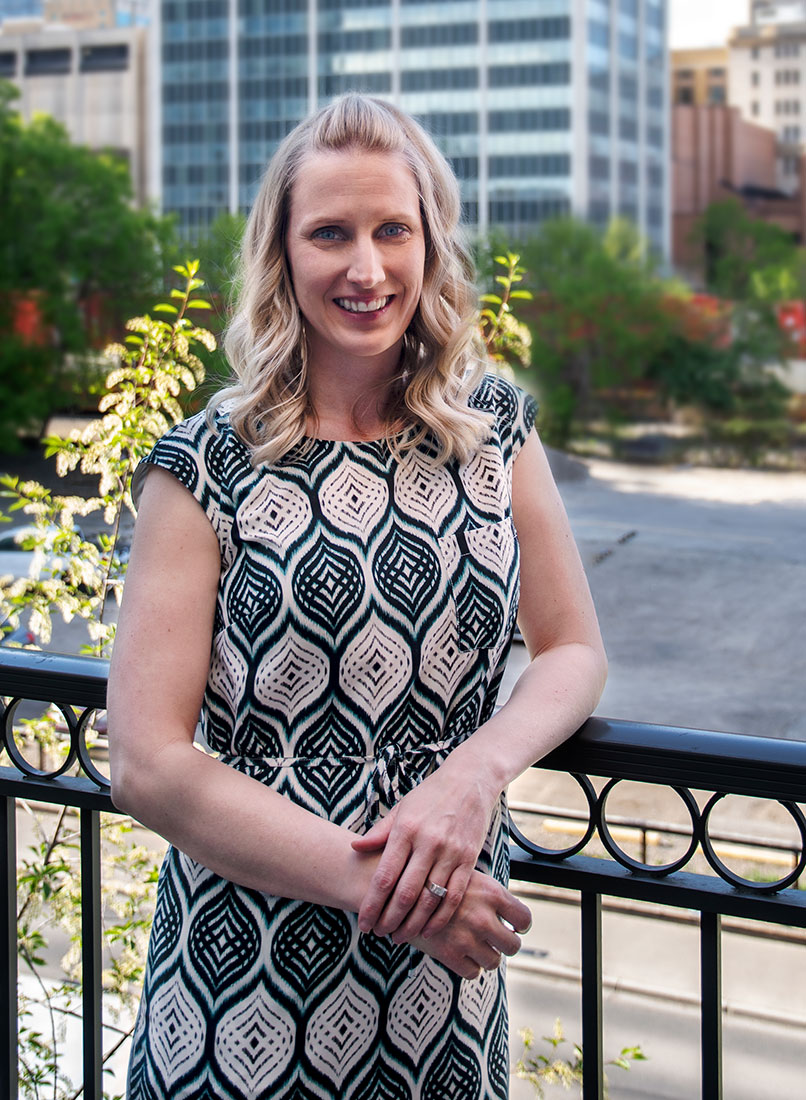 Gillian Radke, Associate Director – Operations
Gillian has been a critical member of the KZenEdge team since she joined the team in 2014. She leads the logical arm of our operations, ensuring sound financial management and improving management systems, processes, and best practices. She directs our Talent Management and IT teams and guarantees our company runs flawlessly by enabling our leadership and staff to focus on our clients and their success.
Gabriele Ehnes-Lilly, Sr. Strategic Advisor
With 25 years successfully leading various IT teams as well as numerous projects and turn-around/rescue efforts in the Energy sector, Gabriele brings extensive experience in developing high-performing teams, delivering project and change management, and ensuring quality assurance and risk management to our company. Gabriele supports and consults the KZenEdge leadership team in all areas of project delivery, talent management, and communications with industry.