Summary
Tim and Bruce bring over 60 years of industry experience to the team. The relationship they have established over the last 10 years has developed the foundation and the culture of KZenEdge. Mentoring staff to embrace the values of teamwork, personal accountability, continuous growth, safety and balance is at the core for both directors. They believe that a reputation based on integrity is worth far more than any quick win or shortcut to prop up the bottom line.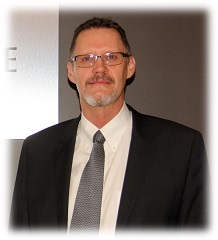 Bruce Tyson, CEO
Bruce has many eclectic and diverse experiences in technical, management and leadership roles. He has been part of the design and delivery of organizations, strategies, programs, roadmaps, and frameworks for clients. He has worked in (and continues to work with) operations, engineering, IT, supply chain, and governance to realize objectives. His passion is to see people grow and succeed while transposing their vision into executable strategies.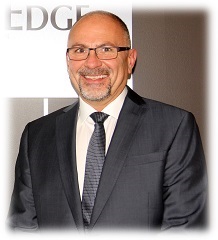 Tim Ewasiuk, COO
Tim has vast experience managing large scale and complex projects and programs. He has held and worked in numerous positions within upstream operations, pipeline and facilities maintenance, Engineering and IT. Tim has extensive working knowledge of industrial control systems, SCADA & HMI Systems, production data management systems and processes as well as safety lifecycle processes. Tim's diligence and attention to detail in ensuring appropriate application of processes, vendor management, risk management, and teamwork are his keys to unparalleled service delivery. Tim consistently delivers projects and programs by providing the necessary balance between strategic and tactical management.
THANK YOU
Throughout our 10 years of exciting growth and evolution, KZenEdge has fostered a culture of integrity that balances client, corporate and staff objectives. Operations started in October 2010 with a small dedicated team of project management professionals who had an ideal for an alternate model of program and project execution. This ideal quickly evolved into an adaptive methodology for successful client delivery. Sustaining our reputation into the future with succession planning and continuous learning will ensure progress towards executing your vision.
KZenEdge would like to thank all past and current clients, staff, friends and family for a great 10 years! We look forward to a future of successful relationships and continued growth.